In the food and beverage industry, standing out requires a deep understanding of global cuisine and an appreciation for diverse, vibrant flavors. Let's journey through the culinary tapestry of Latin America. As we explore some of the best Latin American dishes that are rich in tradition, diverse in taste, and exude authenticity, we invite you to join us at the upcoming Cocina Sabrosa Expo, a celebration of Hispanic food and drink in Dallas, TX.
1. Tacos – Mexico
First up on our tour of the best Latin American dishes is Mexico's iconic offering, the taco. A staple in Mexican cuisine, tacos are beloved worldwide. They're customizable with a variety of fillings, from juicy carnitas to grilled vegetables, wrapped in a warm corn or flour tortilla.
Key Ingredient:

Corn Tortillas

Must Try:

Tacos al Pastor, filled with marinated pork and pineapple
2. Empanadas – Argentina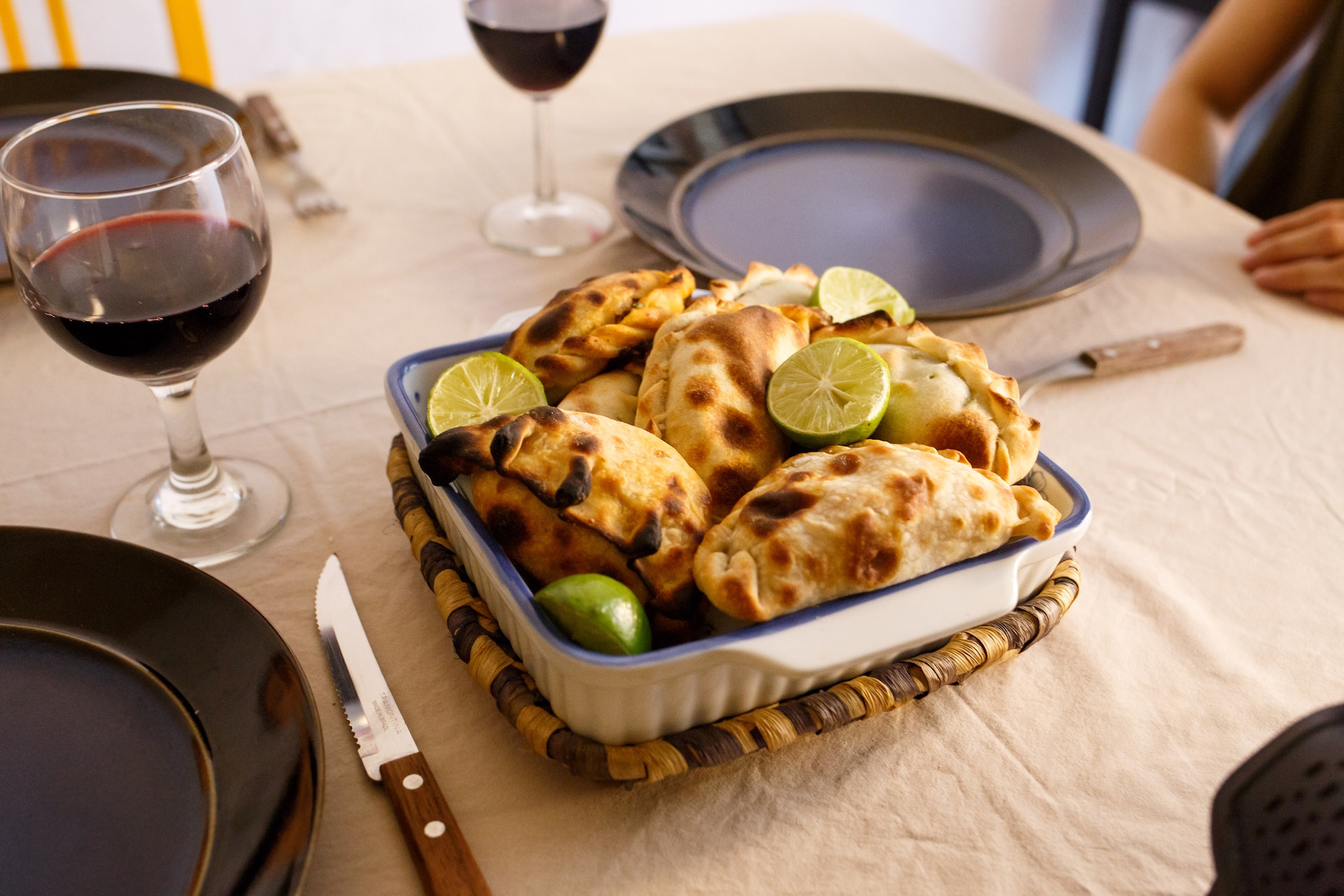 Moving south to Argentina, we encounter empanadas. These delightful pastries can be stuffed with a diverse range of fillings, from sweet to savory, making them an incredibly versatile choice for grocery stores and food and beverage brands.
Key Ingredient:

Flaky Pastry Dough

Must Try:

Empanada de Carne, filled with seasoned beef and hard-boiled eggs
3. Ceviche – Peru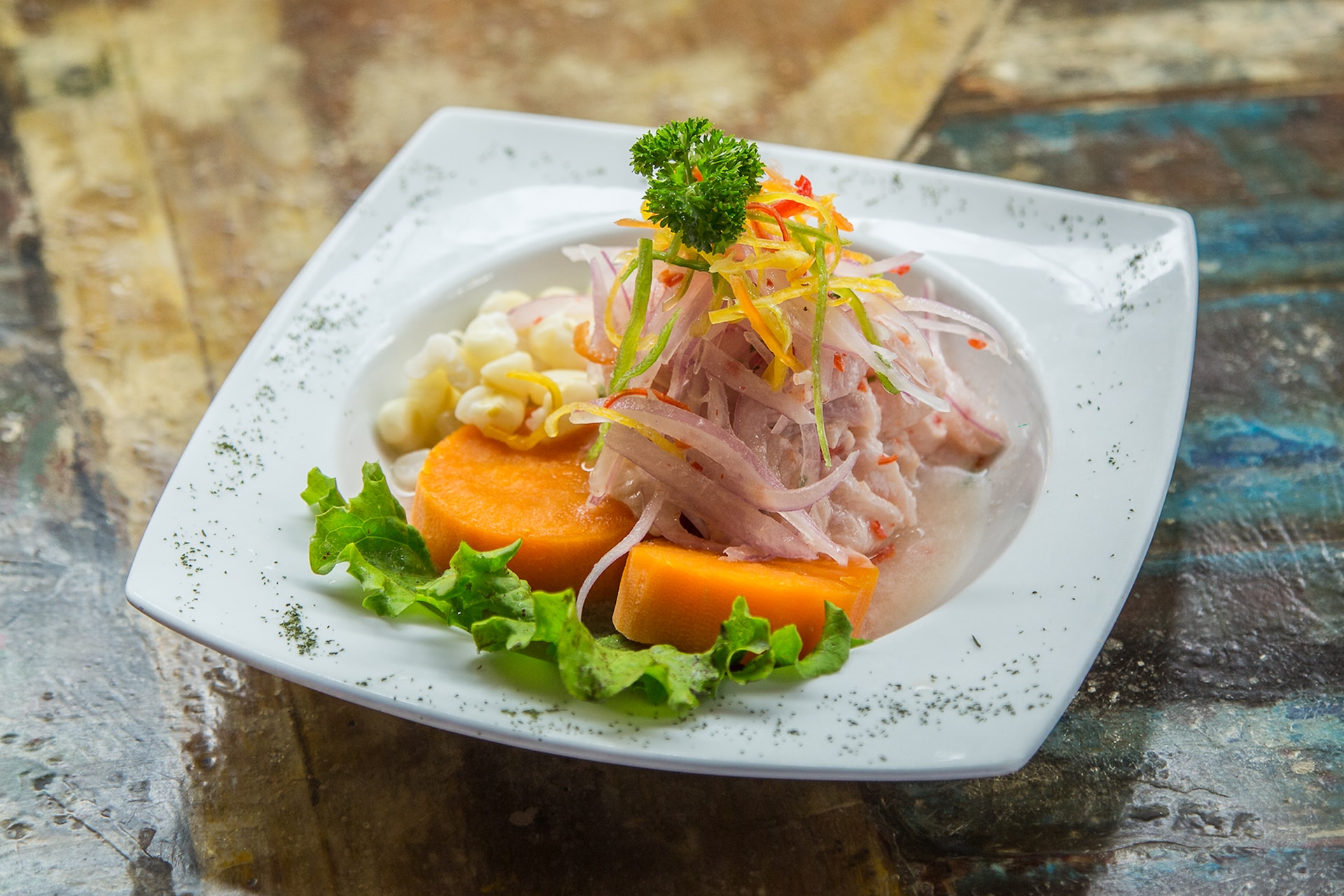 Next, we visit Peru, renowned for its seafood. Arguably one of the best Latin American dishes, ceviche, features fresh fish marinated in citrus juices, spiced with chili peppers, and garnished with onions and cilantro.
Key Ingredient:

Fresh White Fish

Must Try:

Ceviche de Corvina, a traditional Peruvian ceviche
4. Feijoada – Brazil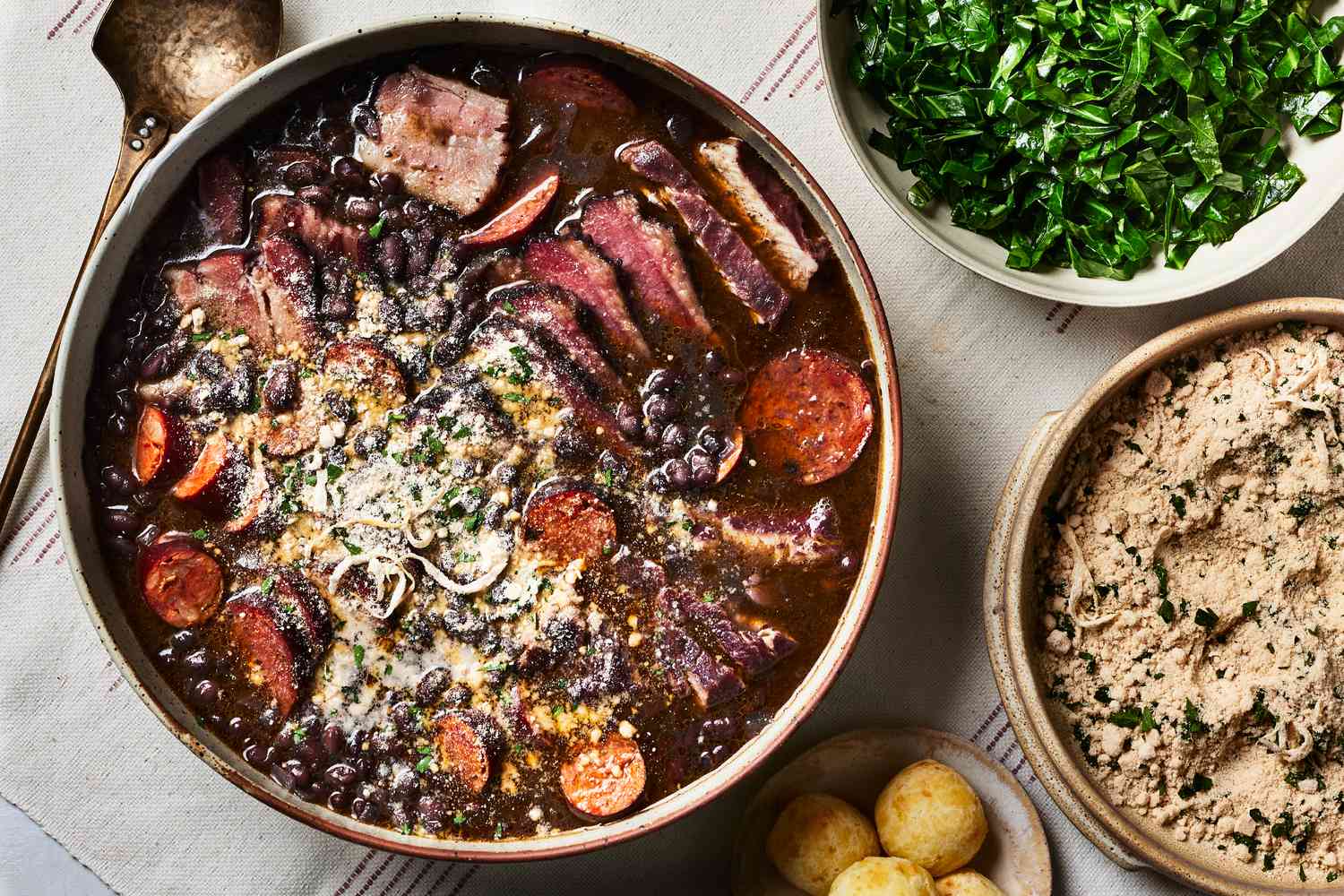 Feijoada, a hearty black bean stew with pork, is Brazil's national dish. It's traditionally served with rice, collard greens, and farofa. This dish represents the essence of Brazilian comfort food and is a must-try for anyone seeking the best Latin American dishes.
Key Ingredient:

Black Beans

Must Try:

Feijoada Completa, featuring a mix of pork cuts
5. Arepas – Venezuela & Colombia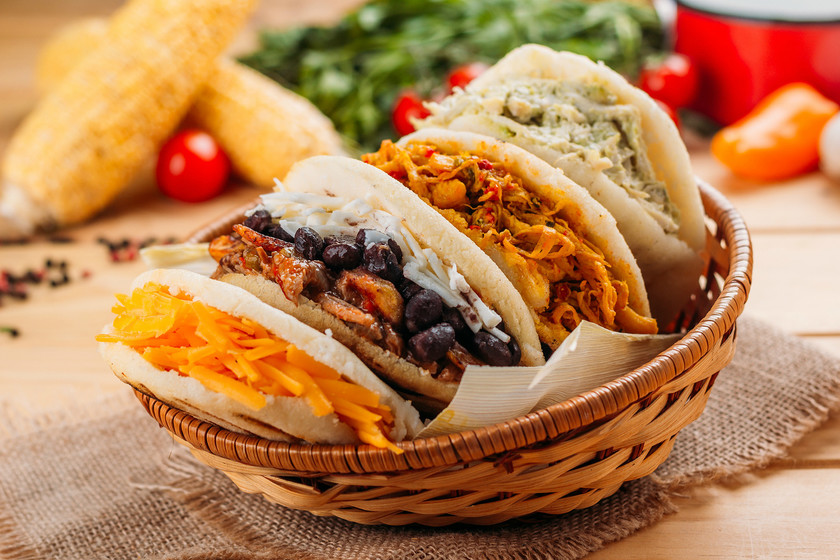 Arepa, a type of cornmeal bread popular in both Venezuela and Colombia, is a versatile staple of South American cuisine. Arepas can be grilled, baked, fried, and stuffed with a variety of fillings—like shredded beef or black beans, cheese, and fried plantains.
Key Ingredient:

Pre-cooked Cornmeal

Must Try:

Arepa Reina Pepiada, filled with shredded chicken and ripped avocado
6. Pupusas – El Salvador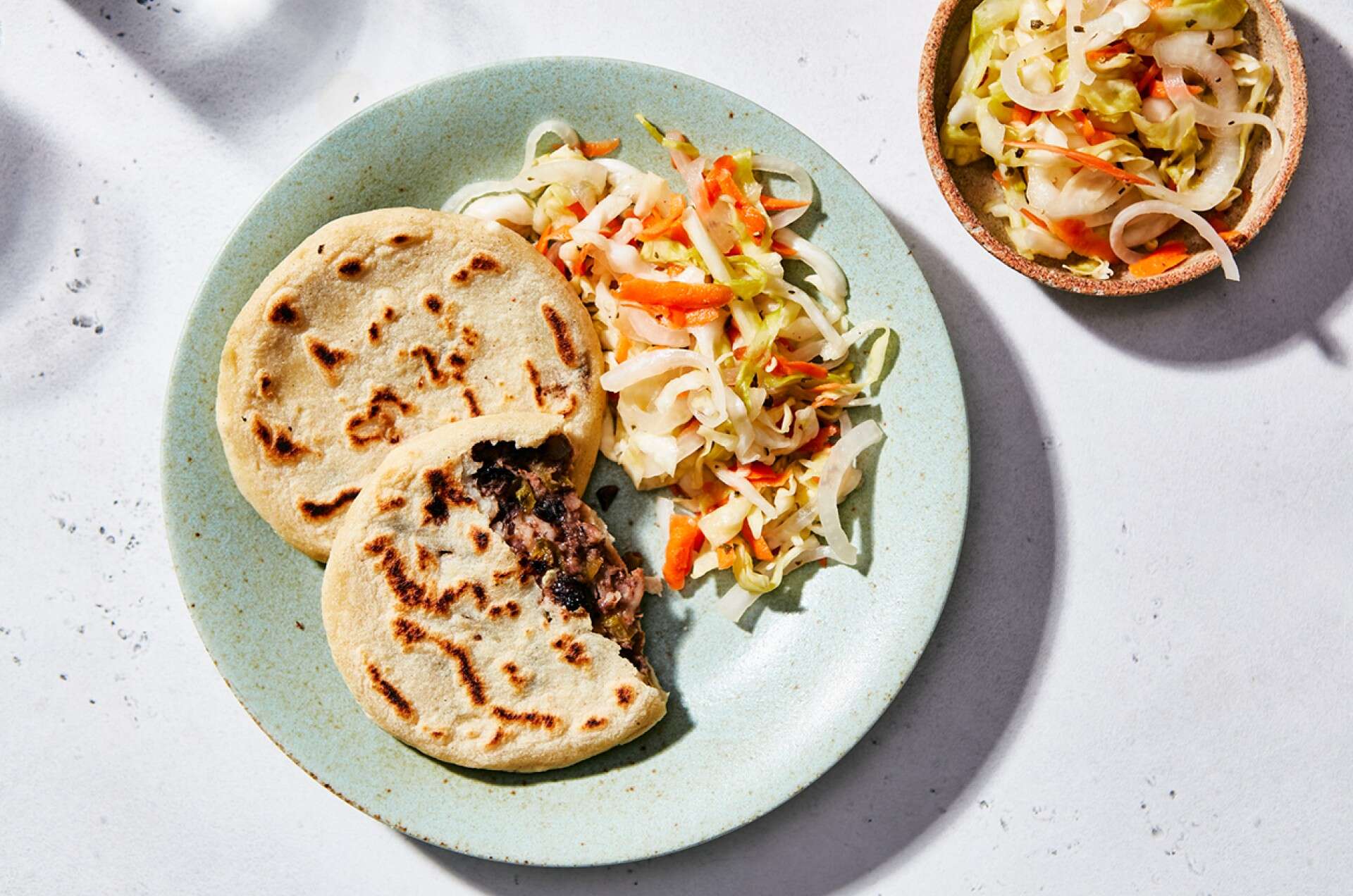 Moving to Central America, El Salvador's national dish, pupusa, deserves recognition. This dish consists of thick corn tortillas stuffed with fillings like cheese, beans, or pork.
Key Ingredient:

Masa (Corn Dough)

Must Try:

Pupusa Revuelta, filled with cheese, beans, and pork
7. Gallo Pinto – Costa Rica & Nicaragua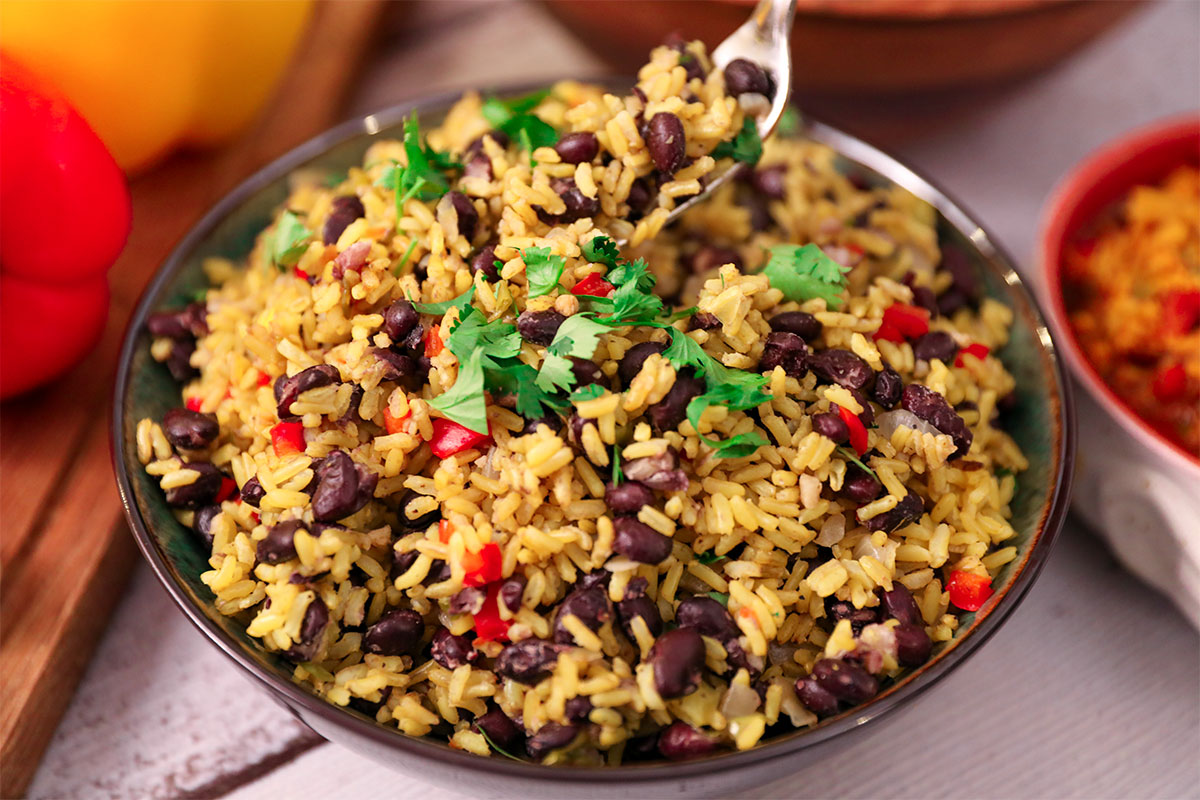 Finally, we highlight the national dish of both Costa Rica and Nicaragua, Gallo Pinto. A simple yet satisfying combination of rice and beans, this dish perfectly represents the straightforward, comforting nature of Central American cuisine.
Key Ingredient:

Black Beans and Rice

Must Try:

Gallo Pinto with Salsa Lizano, a traditional Costa Rican sauce
Embracing Latin America's Culinary Richness
From Mexico's tantalizing tacos to Costa Rica's comforting Gallo Pinto, the best Latin American dishes offer a rich, diverse, and authentic culinary experience. 
As grocery stores and food and beverage brands, incorporating these flavors into your offerings can be a successful strategy for attracting a wider audience. By embracing the diversity of Latin American cuisine, you'll not only enrich your product portfolio but also show your customers that you value culinary traditions from around the world.
There's a wealth of inspiration to be found in these dishes. They provide a delicious testament to the power of traditional cooking methods, authentic ingredients, and the rich cultural heritage of Latin America. So, why not take your customers on a culinary journey by introducing them to the best Latin American dishes?
Whether you're crafting a new product line inspired by these flavors or looking to diversify your offerings, these dishes provide a savory roadmap to success. Getting familiar with the culinary treasures of other regions can give you a unique edge.