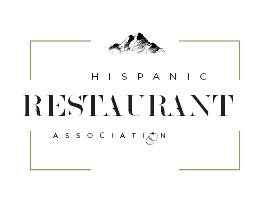 The Hispanic Restaurant Association (HRA), a Denver-based non-profit is proud to announce the endorsement and industry support for the highly anticipated Cocina Sabrosa Food and Beverage Trade Expo, scheduled to take place on September 27-28, 2023, at the Irving Convention Center in Irving, Texas, minutes from the Dallas/Fort Worth airport. This groundbreaking event will be the first of its kind in the USA and will proudly claim the title of the largest Latin/Hispanic-based food and beverage show in the country.
The partnership between the HRA and Cocina Sabrosa Food and Beverage Expo serves as a testament to the strength and influence of the Hispanic/Latin food service workers, chefs, and restaurateurs. Additionally, it highlights the universal appeal of Latin cuisine to diverse food consumers across the nation.
Since its establishment in 2021, the Hispanic Restaurant Association has been tirelessly advocating for and educating Hispanic restaurateurs, equipping them with the knowledge and resources needed to effectively and efficiently open and operate their restaurants. The association's vision extends beyond mere education; it strives to uplift the entire Hispanic community across multiple generations.
The Cocina Sabrosa Food and Beverage Expo is a vital component of the HRA's comprehensive strategy. This groundbreaking event will bring together a diverse range of culinary talents, industry leaders, and food enthusiasts to celebrate the richness and diversity of Latin cuisine. Attendees can expect an immersive experience featuring cooking demonstrations, tastings, networking opportunities, and access to the latest trends and innovations in the industry.
Chef Fernando Stovell, the HRA's global ambassador and award-winning chef will be a guest speaker at the event.
By endorsing and supporting the Cocina Sabrosa Food and Beverage Expo, industry professionals and community members are actively contributing to the advancement of Hispanic/Latin culinary entrepreneurs. Together, we can create an inclusive and thriving food industry that champions excellence, fosters innovation, and enhances the overall culinary landscape of the United States.
For further information about the Hispanic Restaurant Association and its initiatives, please visit www.hispanicrestaurantassociation.org.